Is DIN2828 A Specific Product Of Camlock Fittings OR A Type?
We often see the word DIN2828 while searching on a Camlock online shop. Many of us exactly don't know what the word DIN2828 accounted for. Is DIN2828 a specific product of Camlock fittings or a type? Now, please read on. The question of Camlock fittings explained by Union is on this page.
The history of Camlock Fittings manufacturing standards
US military specification MIL-C-27487
The US Military Specification Mil-C-27487 is the basis for the standard for cam groove couplings. Casting processes, materials, dimensions, tolerances, pressure ratings, and inspection procedures are all specified in Mil-C-27487. Interchangeability of parts from different Camlock couplings suppliers is ensured by adhering to these criteria.
In terms of component numbering, inspection, packing, and anodizing, only parts made for DoD applications are normally fully compliant with MIL-C-27487. Specific MS part numbers in MIL-C-27487 are used to order these products. Parts for commercial applications are often simply required to meet material, dimensional, and pressure specifications. It's also worth noting that MIL-C-27487 only covers a portion of the dimensions and materials available.
Many general-purpose items have been manufactured in recent years that only loosely comply with standards and offer alternate materials, lower wall thickness, and less inspection. This procedure helps cut costs, but it can also shorten product life and make it less resistant to certain media. It can potentially put the operator and/or the environment in danger in some circumstances.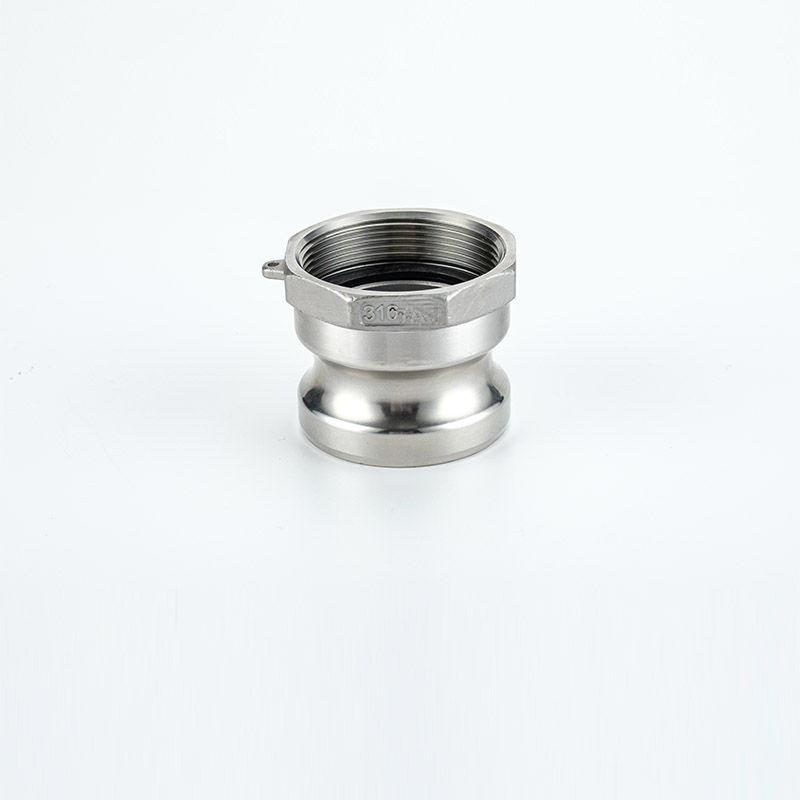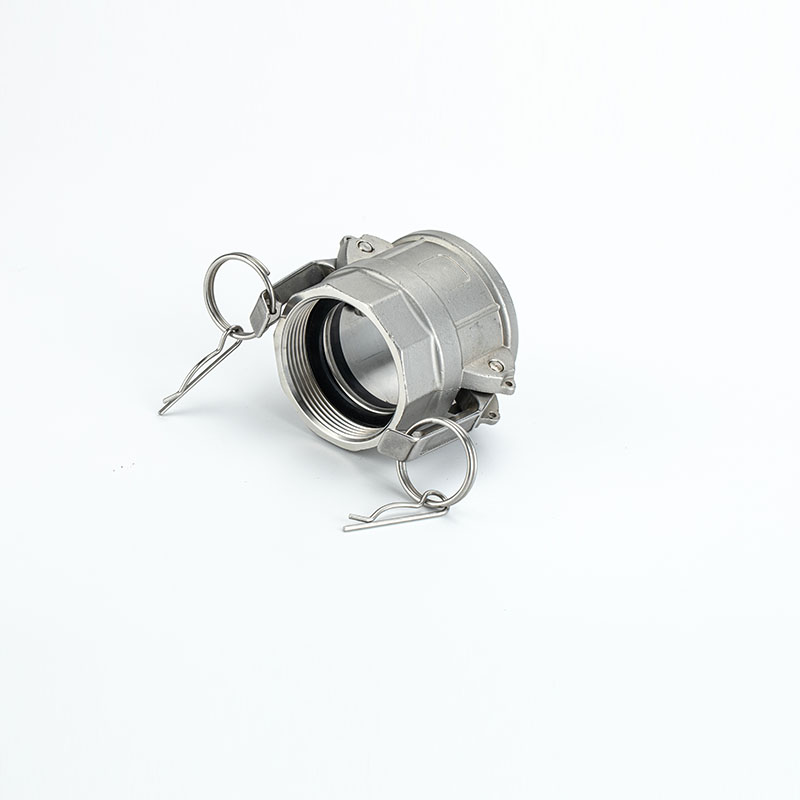 New US Federal standard AA-59326
MIL-C-27487 is no longer in use and has been replaced by A-A-59326, a new US Federal standard. In 1998, cancellation notices were sent out. In Europe, the German DIN 2828 standard has been adopted, and a draft CEN standard for cam and groove couplings is also available. Although items made to DIN 2828 and original MIL-C-27487 are interchangeable, there are variances in hose tail design, threading, component numbers, and other features.
The European standard EN 14420-7 was approved by CEN in September 2004 and was applied to cam & groove couplings manufactured to the American military standard as outlined above. This American standard does not apply to the hose connection side, but only to the coupling side.
Camlock fittings produced to EN 14420-7 are interchangeable with those produced to the original MIL-C-27487 standard but differ in terms of hose tail design, thread, and part number. A flat thread seal has been added to the female threaded parts and a smooth hose shank complying with EN 14420-7/DIN 2828 has been added for assembly with safety clamps complying with EN 14420-3/DIN2817.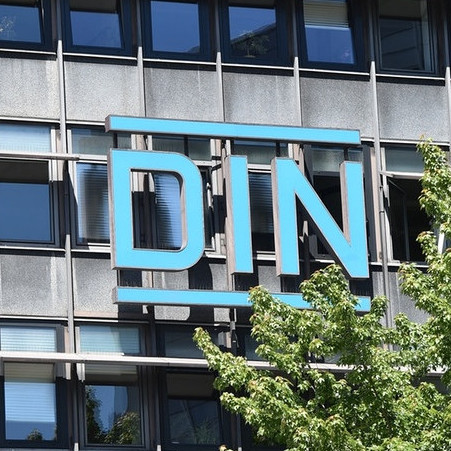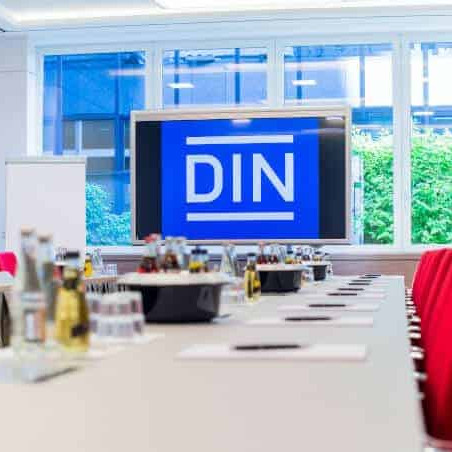 What does DIN(Deutsches Institut für Normung) come from?
Deutsches Institut für Normung e.V. (DIN; in English, the German Institute for Standardisation) is the German national organization for standardization and is the German ISO member body. DIN is a German Registered Association (e.V.) headquartered in Berlin. There are currently around thirty thousand DIN Standards, covering nearly every field of technology.
DIN Standard Designation——The designation of a DIN standard shows its origin (# denotes a number):
DIN # is used for German standards with primarily domestic significance or designed as a first step toward international status. E DIN # is a draft standard and DIN V # is a preliminary standard.

DIN EN # is used for the German edition of European standards.

DIN ISO # is used for the German edition of ISO standards.

DIN EN ISO # is used if the standard has also been adopted as a European standard.
As a result, DIN2828 is one of the lists of DIN standards. It specifies casting methods, materials, dimensions, tolerances, pressure ratings, and inspection procedures. 
Union DIN2828 Camlock Couplings Showcase
What is the specification for our Union Camock Couplings?
Union metallic product from 3/4″ to 4″ in a range of basic configurations, designed to interchange with product manufactured to DIN2828 or A-A-59326 (previously known as MIL-C-27487) Union metal as above but to DIN 2828.
What certifications are available for our Camlock Fittings?
Full DIN certification is available, on our Camlock couplings. This type of certification must be requested at the time of the order and will be subject to a special quotation and pricing. Certificate of Conformity can also be requested. United Metal obtained ISO 9001:2015 certification in 2019 and is qualified to produce customized cam lock couplings with strict quality control systems.
For full details of the Camlock types available, see the Union Camlock pages within this site.
According to European EN 14420-7 and the German DIN 2828 standards, Union Camlock Fittings can be coupled with the standard of MIL-C-27487 / A-A-59326A, but differ in terms of hose tail design, size from 3/4″ to 6″. Din 2828 applies the technology of precision casting and gravity casting. Compared with other castings, precision casting and gravity casting offer more precise dimensions, a better surface finish.
With all these features and advantages above, din fittings can be widely applied in the Oil, mine, municipal, construction, chemical, and agricultural industry.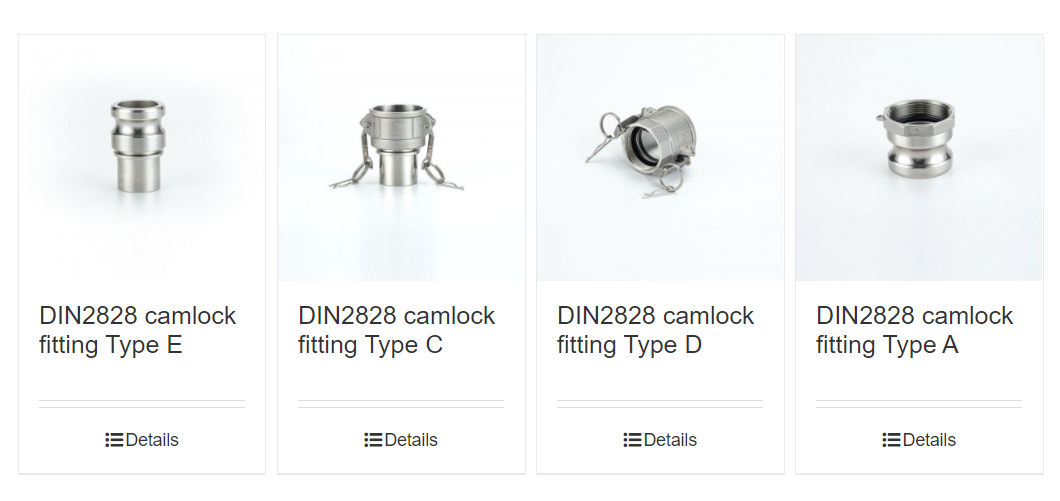 Camlock Fittings Application
The Camlock can be the connection to hoses, pipes, tanks, tubing that convey, vapors, powders, and liquids including pellets, cooling water, food products, pharmaceuticals, fuels, dyes, chemicals, adhesives, cosmetics, etc.
Go to: Camlock types pages of Union